3 Tips For Capturing Unforgettable Family Moments
Disclaimer: This content is provided and hosted from a 3rd party server. Watchtv24 is not responsible for the content, its quality, and its accuracy. (DMCA Compliance)
MEMORIALIZING YOUR MOST IMPORTANT MOMENTS
Pictures today are easier to capture, share, and save than ever. As a result, it's a lot more easy for you to get the best possible pictures and send them to your loved ones. Still, a little tact and strategy are going to help you achieve the most effective, likable results. Following are three tips to help you capture the most unforgettable family moments.
1. ALWAYS HAVE PHOTOGRAPHY MEDIA AVAILABLE
Smartphones don't always have cameras, but the majority of them do. Still, even the best smartphone camera has certain things it can't do. Aperture and depth-of-field effects have a markedly synthetic feel through the lens of a smartphone. If you really want to capture the best family portraits, you may want to invest a little bit in top-tier camera options.
That said, even if you don't have the latest Nikon, you can do a lot of things through your smartphone. Multiple photos can be captured simultaneously, you can set up remote photo opportunities which have a timer involved, and allow you to get yourself in group photos, and much more.
If you have a new smartphone purchase on the near horizon, you might look into a device that has a higher quality camera than the one you've got now. Better quality in photography equipment generally leads to better photos—but the acumen of the user must be taken into account as well. Whatever photography media you use, you should be familiar and versed in its utility.

2. DON'T FOCUS ONLY ON STAGED PHOTO OPPORTUNITIES
Some of the most unforgettable family moments are that way precisely because such moments can never be recreated. You're giving yourself a Sisyphean task if you try to stage things perfectly at every opportunity. If you're unfamiliar, in the Greek legend, Sisyphus had to push a boulder endlessly up a hill. There was no resolution to the task he had been given.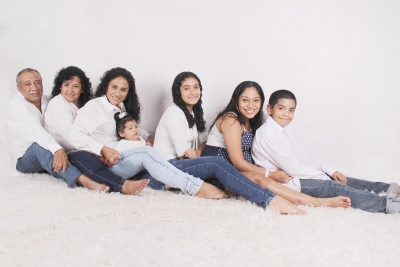 With staged photos, at best you'll get synthetic emotions on family members who are tired of being photographed; and you may tire them so successfully that all photos find them with scowls. Fix this issue by not requiring photos be staged, or "posed". If you're having that dream vacation, just take pictures of your family in action; maybe have a tour guide catch you doing something as a group.

3. USE VARYING PHOTOGRAPHY BACKDROPS TO SET THE SCENE
Sometimes using PHOTOGRAPHY BACKDROPS can help you get the best portraits. Certainly, you don't always want to rely on posed or staged photos; but what you might do is get everybody together in front of a backdrop which fits your family's proclivities, then set the camera to automatically capture photos at intervals.
The right backdrop can really give a photo texture, and can also bounce light such that it most effectively describes all those in your picture. While you're at it, a good backdrop and complimentary wardrobe make for a fine picture. You might want to TAKE A CUE FROM WEDDING PLANNERS and get some downright fun photos of you and your family doing varying things, or wearing costumes.
You don't have to pose to get top-tier pictures in this way. It can help, but it may not—perhaps try both methods out and see which pictures you like better when all is said and done.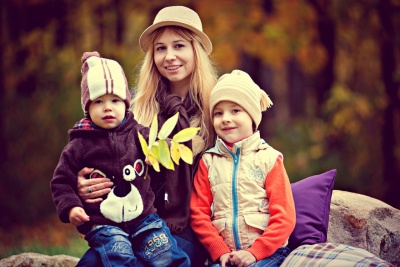 PICTURES THAT TRULY BRING YOU BACK
Children grow up fast, and parents age quicker than they often realize. Proper pictures help tell the story of your developing family in a way which can transcend time, and help you remember some of the most important parts of your life together.
If that weren't enough, good photos are great memorabilia, and could even have historical significance. So put a little thought into how you capture pictures, and don't get too "set" in any one idea. Play it by ear a little, and plan it out as well. A proper mixture of these techniques should deliver absolutely unforgettable pictures.